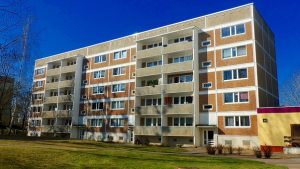 Living in an apartment could mean two different things. One of those thing would be that you have a big apartment and it feels like you could be living in a house The other thing is you have a smaller apartment, which means you may want to use all space possible to make it appear that your apartment is larger than it really is. We all know that most apartments that people rent are going to be on the smaller size, so here are some use full tips to help you make it seem that your place is bigger than it actually is.
1.Use the cantaloupe rule. Which means don't use decorative pieces that are smaller than a cantaloupe because those tend to make the room look cluttered. Instead go with fewer decorations and make sure they are the size of a cantaloupe or bigger.
2.You can also use stripes to make a room appear longer. What you can try is a stripped area rug to go the length of the room, going the length of the room would give you the most effect.
3. Try getting rid of overhead lights because they just focus the light in one spot and try using smaller and less lamps. By using smaller and fewer lamps, that helps to spread the light and your eyes around the room.
4. One other myth out there in the apartment world is that if you push all your furniture against the wall you are winning at getting more space out of that certain room. IT'S NOT TRUE! This just makes the room and furniture cramped and not tidy. On the other hand, if you pull it out from the wall, your apartment looks better and it gives your apartment a breath of fresh air. So these changes can make your apartment seem bigger and not so boxed in.
5. You can also make use of your furniture. Having furniture with hidden storage, or multi-use furniture, can help you store things neatly and make your apartment more organized.
6. If you have a smaller bathroom, instead of using a darker shower curtain, use a clear or light colored shower curtain. Using a light colored shower curtain will give your bathroom the illusion of it being bigger than it really is.