Not a lot of people are traveling right now due to the Coronavirus, but there are a lot of people who would like to. If you are someone who loves to travel and spend time with family and friends, a staycation may be just what you need. There are so many ideas for great staycations and something for everyone. Here are few ideas for a staycation.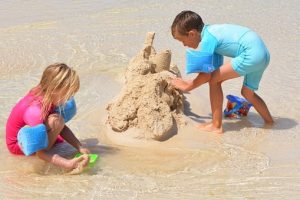 Spa Day: if you like to visit the spay when you travel, why not bring it to your house or make a day trip to a local spa? Invite some friends or have a "you" day and grab some facemasks, nail polish, and anything else you might need for a fun spa day at home. You could also look at local spas to see which offer one day packages and head to the spa for the day too!
Cooking Night: eating out is something a lot of people like to do when traveling to experience different foods all around the world. Have some friends over and pick a theme for a cooking night. This way you get to try out new recipes and have fun at home. Make it fun by choosing some drinks, appetizers, a main course, and dessert.
Backyard Camping: it's time to pull out the camping gear and head to the backyard! Set up the tent, put out the sleeping bags, and start the campfire. Make sure to bring drinks, food, and smore items! Don't forget to tell stories around the campfire after dark too.
Movie Marathon: going to the movies and having popcorn is a lot of fun. Why not make a movie theater at home? Pick your movies, pop the popcorn, grab your drink, and get settled in for movies. You could pick a series or a few random movies. You could do this inside or set up a screen in the backyard and watch them outside.
Beach Day: grab your swim suite, towel, and beach toys and head to the beach for the day. Pack a lunch and have a picnic, play in the sand, take a swim, or lay in the sun. There are a lot of fun things to do at the beach and you're sure to have a good time. Don't forget to invite your friends!
All staycations can be budget friendly, too! Make sure to write down what you want to do, how much it costs, and make sure it's in the budget you want to be in. If it's more than you want to spend, just tweak a few things and you'll be good to go. You can be as creative as you want when planning our staycation, just remember to make sure you have fun!