When moving into an apartment it can be difficult to get your things organized. Smaller apartments make it even harder. It all starts with an organized plan and thinking things through on where would be best to put items.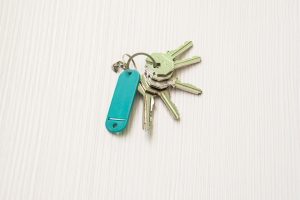 Not sure what to do? Here are some tips:
Under the bed storage: you can store things such as books, shoes, wrapping paper, and so much more under your bed. You can use simple things such as bins that roll, crates, or plastic drawers.
Make use of the vertical space in your apartment: use things such as bookshelves or other vertical organization systems like storage cubbies. You can do this in open areas of rooms or even closets to use as much space as possible.
Use a rolling island: this will allow for more storage and is moveable when you need more space in that area. You could use this in almost any room of your house, not just the kitchen, to help with more storage.
Under sink expandable shelf: trying to organize under a sick can be hard so why not make it easier by using an expandable shelf. You can use this for cleaning products, bathroom products, or anything you store under your sick so its easier to get to.
Over the toilet bathroom cabinet: if you don't have much storage or usable space in your bathroom using one of these would allow for you to organize items such as toilet paper, towels, soaps/body wash/shampoo, and so much more.
Using some of these tips will allow you to use as much space as possible in your apartment and keep it organized.